Downtown Farmingtons new
Social District
Let's start from the bottom up. We are two brothers who grew up in the restaurant business and our success evolved from the ground up. Experience kindled our ambition to open our own burger bar one day. Ideas brewed and years of planning took us to a new level and that one day was about to happen. But, where would our burger bar be? So, the search began until we stumbled upon a beautiful basement in the 100 year old historic COOK & COMPANY building, in Downtown Farmington. It was love at first sight. In 2010, the first BASEMENT BURGER BAR® opened and continues to thrive. Whether you build your own burger or salad in our unique basement in Farmington or the upper levels of our newest locations, we offer the same good food and dining adventure. Our name, BASEMENT BURGER BAR® will always remain the same, no matter what level or location we take it to.

Cheers! – The Azar Brothers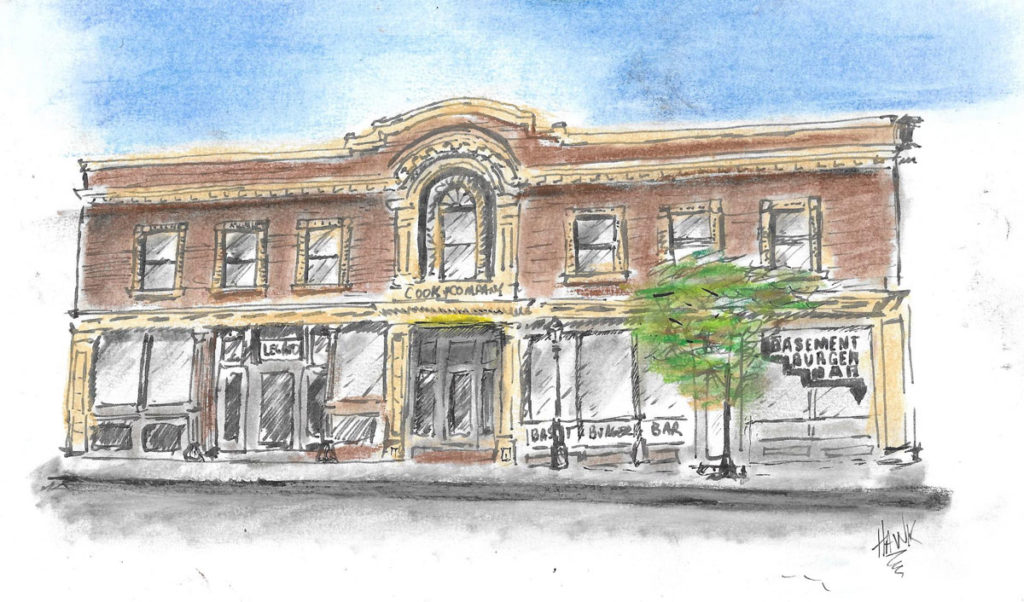 At Basement Burger Bar®, our goal is to make exceptional food. Our burgers are made to order, the way you want it and the way you like it, with our easy build-your-own menu concept. Our menu offers over a trillion burger combinations, including 10+ protiens, with vegan options. Our falafel and hummus is created using our mom's homemade recipes. Our beef has never been frozen and we hand-patty daily. Not in the mood for a burger? No problem! We have a build-your-own salad option. Our vegetables and greens are all locally sourced and delivered daily to ensure they are fresh. Also, try one of our appetizers! A few of our customer favorites include: totchos, frickles, mac & cheese bites, pretzel sticks and pulled pork sliders.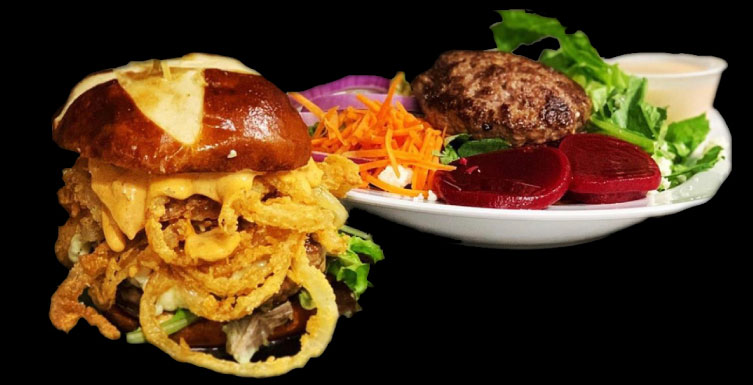 Enjoy a cold beer with your meal! Our draft beers are constantly being rotated and there is no method to our madness. You can try something new every time you come in if you are up for the adventure. We also have a great selection of bottled beverages. If beer is not your thing, we offer a full bar. Our bartenders will be happy to make you a handmade craft cocktail, or whatever you desire.Try one of our "made to order" milkshakes (Canton & Detroit locations ONLY).
Basement Burger Bar® gift cards are a perfect gift for any celebration!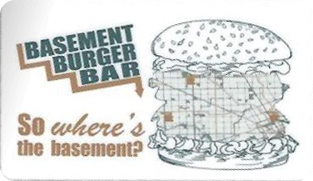 Basement Burger Bar® is dedicated to providing guests with delicious food and exceptional service at an affordable price. We keep our menu simple so you can create and innovate your ideas into your hand crafted palette pleaser. We focus on providing, consistent, superior quality food and service at all times in a relaxed an cozy atmosphere. Customer satisfaction is our top priority and we want every meal to be memorable and enjoyable. With three Metro Detroit locations, Basement Burger Bar® is open for lunch and dinner 7 days a week – we look forward to your next visit!